OTAKU PLAY

"Serious play represents a feature of any otaku's activity. Basicallyyou play, but you do it with the greatest dedication, seriousness andinterest. We don't want to be the prisoners of the industries that beton our ability as playful mammals, but we desire to know them andexplore their limits. Otaku PLAY explores the universe ofplayers and play of all kinds. How and when you play. What you learnwhile playing and where do you risk arriving when you remain blockedwithin the same play."
(issue introduction by ST)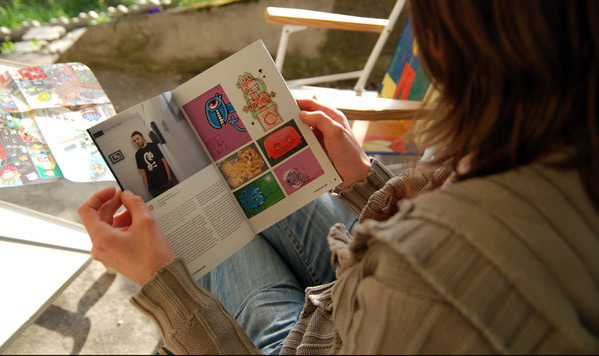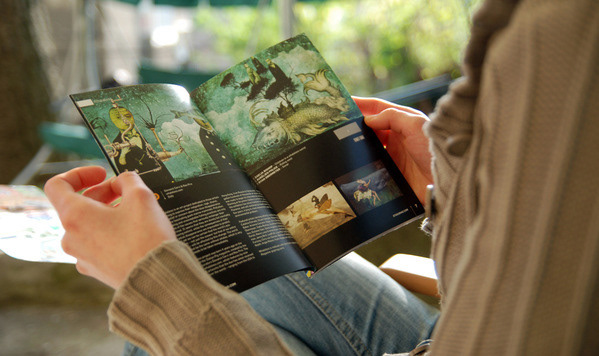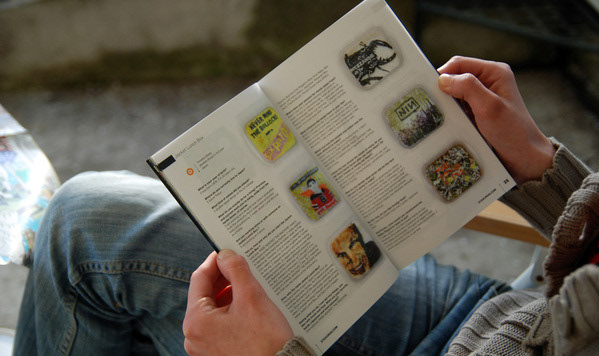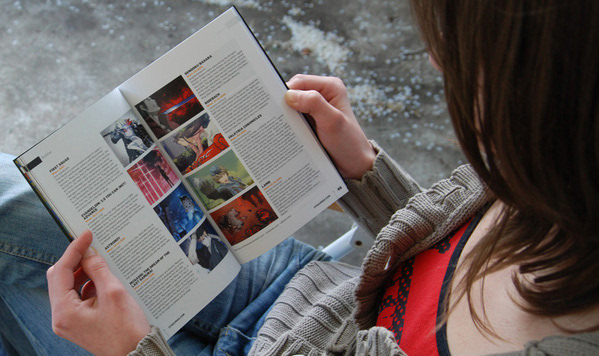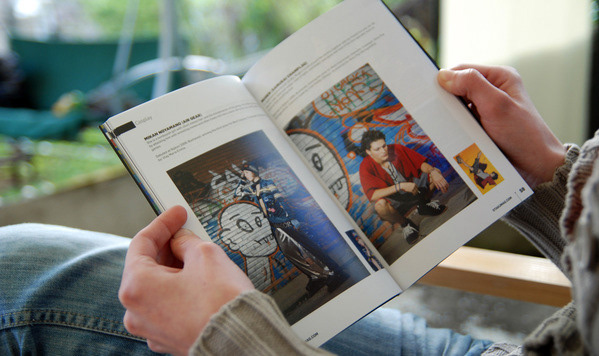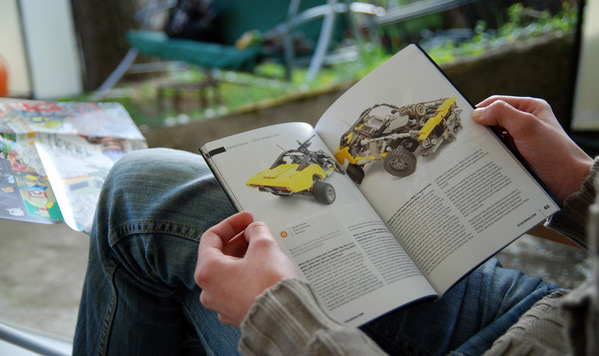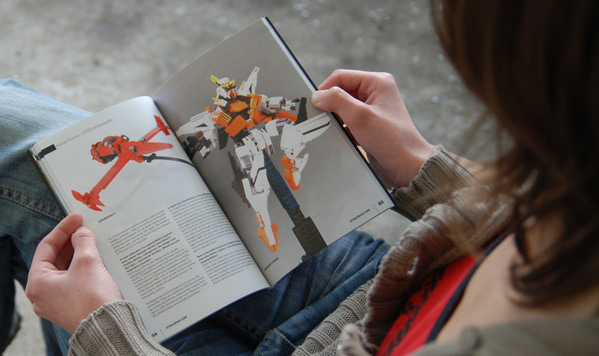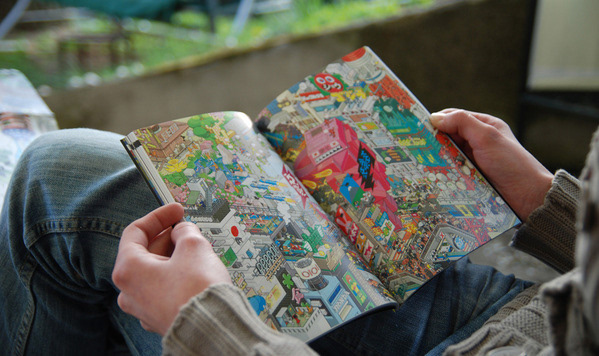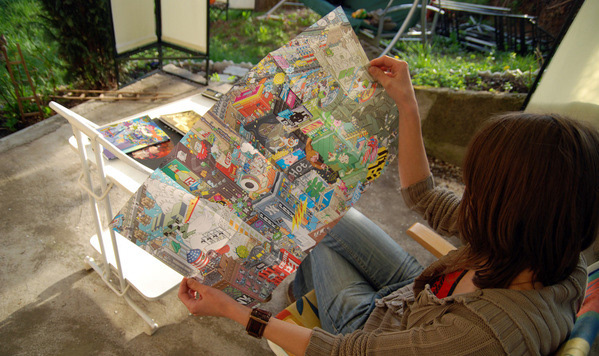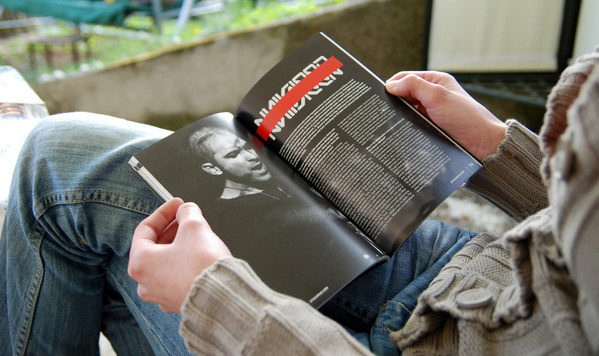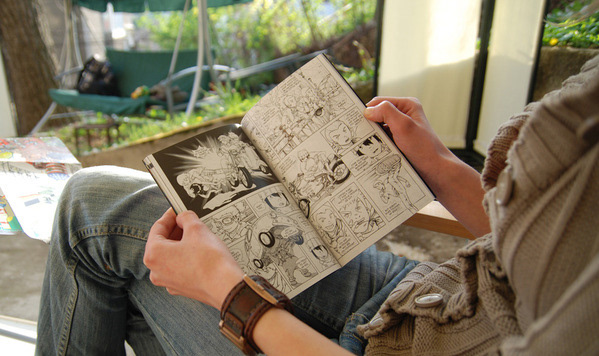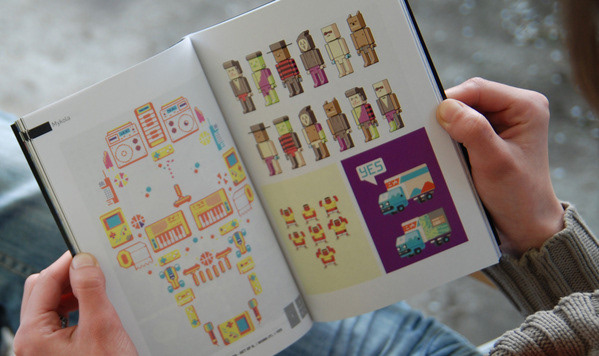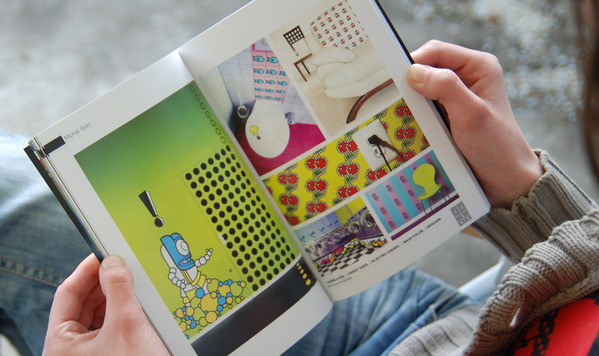 TABLE OF CONTENTS

Exhibition: Pisica Patrata, Whaleless, Totoro Forest Project;Pictoplasma the beginning, by Veronica Solomon;A Play Of Dolls by InkaMon;Art Installations: Suzana Dan (Romania), Iwona Liegmann (Poland), Hush Monkey Studios (USA);Bento lunches: special interview, by Cristian Botea; Gadgets, by Reactive; J-RockDir en grey's Uroboros, by Irina Georgescu (Rhea);Virtual Worlds Unplugged, by Mădălin Găgeanu;A Short Visual History of Videogame, NES Coffee table, by Kyle Downes;Illustrations: Jessica Fortner (Canada), Michal Sycz (Poland), Mykola (Ukraine), Natalie Ratkovski (Germany); Recommendations: Anime, Movies (JP/USA), Games;Cosplay: Youko Nakajima (Twelve Kingdoms), Kuchiki Byakuya (Bleach), Mikan Noyamano (Air Gear), Mugen (Samurai Champloo);A World Out of Order - the Postmodern Pattern in Samurai ChamplooAnime Series, by Ruxandra Târcă;Adrian Florea - Lego Ambassador  special interview, by Otaku;EbOY  special interview, by Bogdan Gorgăneanu;Nullsleep  special interview by Otaku;2 Player Productions; Manga, Comics: Jump! • art by Between • story by Between & Inkamon; Serial Experiments Hamster • art & story by Inkamon; Dialogues#2 • art & story by Ciubi; Cain & Abel Chapter 4 • art by Asra • story by Ruxi; Uşuraticii • art & story by Nae


Interactive DVD
(comes with OTAKU MAGAZINE)

Audio
8-bit artists from around the world
Dubmood (FR), Graffiti Monsters (USA), Ikuma (SG), Jellica (UK), Kaseo (JP), Kplecraft (JP), Makunouchi Bento (RO), minus (RO), Moloh (RO), Nordloef (SE), Nullsleep (USA), Peter Swimm (USA), Pixelh8 (UK), Random (SE), she (SE), Sidabitball (FR), USK (JP).
Video
Live performances from Blip Festival NYC   
  8GB (AR), 6955 (JP), Alex Mauer (USA), Bit Shifter (USA), Blasterhead (JP), B.S.K. (JP), Bubblyfish (USA), Coova (JP), Covox (SE), Glomag (USA), Kaseo (JP), Markus Schrodt (AT), minus (RO), minusbaby (USA), Neil Voss (USA), Nullsleep (USA), Postal_M@rket (IT), Saitone (JP), Saskrotch (USA), The Depreciation Guild (USA), YMCK (JP)
Indie Games
Trailers and information  about the greatest independent games  
Blueberry Garden, Cletus Clay, Cortex Command, Crayon Physics Deluxe, Dyson, Feist, Machinarium, Mightier, Osmos, Retro/Grade, Snapshot, Walkie Tonky, World Of Goo.
Extra
Baneling MOC, Boxing Tonight, Galaxy Tonight, Kyle Downes, Ie Ilie, Reformat the planet, Sting Operation, Video Games Live.